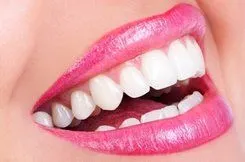 Keeping our teeth their whitest is a lot harder than it sounds. With all the coffee, wine, smoking and other foods that have the ability to stain our teeth on a daily basis, even proper maintenance sometimes leaves them a little lackluster. Teeth whitening is an excellent way to restore the natural color of your teeth or even make them whiter than your natural color if you would like.
To accomplish the whitening of your teeth, we utilize three different whitening systems: Custom Tray Whitening, Disposable Tray Whitening (on the go), and In-Office Whitening. All three of our whitening systems are Opalescence products from Ultradent.
The custom tray whitening system is completed in 2 steps. The first step is to take an impression of your teeth. With this impression, we will make you whitening trays that custom fit your teeth and you can use over and over. Finally, you will take the Opalescence whitening gel and put it in the tray and place over the teeth for a short period of time over a period of several days. This often results in a whiter smile of 4 - 8 shades! You can then whiten as needed every few months to keep the shade want. We sell the whitening gel in our office for this purpose. We carry the Opalescence PF 15% Carbamide Peroxide Gel.
The disposable tray whitening system, or Opalescence Go, is a system of whitening trays you wear once and then throw away. There are no impressions or the need to come back to the office a second time; just grab and go. The kit of 10 packs comes with both upper and lower trays which are pre-loaded with gel so you can take these anywhere and whiten anytime. They are easy to insert, you leave in place for 30-60 minutes and remove. We carry the mint flavor in the 10% Hydrogen Peroxide.
In-Office Whitening is new to our office. The product we use is Boost by Opalescence. This is a 40% Hydrogen Peroxide solution. There are several steps during the process, but you only make one office visit. First, we will use cheek retractors to hold your cheeks back and then place a protective dam over your gums to protect them during the whitening process. Next, we will place the gel on your teeth and allow it to sit for 20 minutes. Then we will remove the gel and place another layer of gel if needed. (We can place up to 3 layers per visit). Once this is complete, we will wash all the gel and any excess off and remove the dam. Once the shade is evaluated, you can follow with at home bleaching for touch-ups or return another time for another bleaching application.
As each person is different, each of these systems will work differently from person to person. There may also be some sensitivity with bleaching, so you may need to use a sensitivity toothpaste during and after bleaching. Each system may take more or less time as well, depending on the shade you would like to acheive. Please contact us today to see if you are a candidate for whitening.